EASY NO BAKE RECIPE FOR YOUR ICE CREAM CRAVE
You love ice cream sandwiches and you love cake. So why not put the two together and absolutely crush that dessert crave!
Look at how to put together this masterpiece: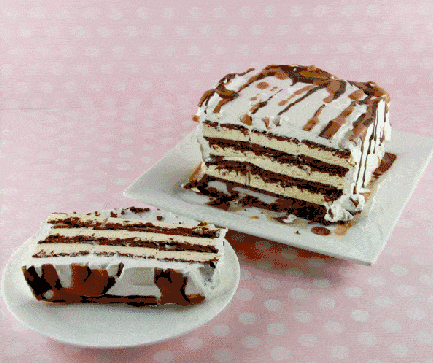 Be warned though, if you have little ones near you (or big ones that act like little ones), they may stop you in your tracks when trying to make this. It'll be hard for them to resist just taking those sandwiches or nagging you until you give it up. If this happens, best solution may be to have them help make it as well with the reward being a piece of the action when its done.